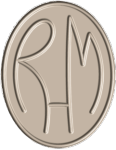 ---
Good works cannot save a person.
---
---
There is a way which seems right to a man,
But its end is the way of death.
Proverbs 14:12
---
For all of us have become like one who is unclean,
And all our righteous deeds are like a filthy garment....
Isaiah 64:6
---
For by grace you have been saved through faith;
and that not of yourselves, it is the gift of God;
not as a result of works, that no one should boast.
Ephesians 2:8-9
---
(God) ... has saved us, and called us with a holy calling,
not according to our works, but according to His own purpose and grace
which was granted us in Christ Jesus from all eternity,...
2 Timothy 1:9
---
He saved us, not on the basis of deeds which we have done in righteousness,
but according to His mercy, by the washing of regeneration
and renewing by the Holy Spirit,...
Titus 3:5
---
---
The Scripture text of the New American Standard Bible is used by permission of
The Lockman Foundation, a corporation not for profit, LaHabra, California,
© 1960, 1962, 1963, 1968, 1971, 1972, 1973, 1975, 1977, 1988. All rights reserved.
---