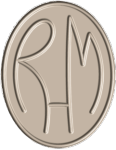 ---
The Lord Jesus is the only way provided by God for salvation.
---
---
Jesus said to him, "I am the way, and the truth, and the life;
no one comes to the Father, but through Me."
John 14:6
---
"And there is salvation in no one else;
for there is no other name under heaven
that has been given among men,
by which we must be saved."
Acts 4:12
---
For there is one God, and one mediator also between God and men,
the man Christ Jesus, who gave Himself as a ransom for all,
the testimony borne at the proper time.
1 Timothy 2:5-6
---
---
The Scripture text of the New American Standard Bible is used by permission of
The Lockman Foundation, a corporation not for profit, LaHabra, California,
© 1960, 1962, 1963, 1968, 1971, 1972, 1973, 1975, 1977, 1988. All rights reserved.
---