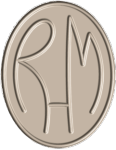 ---
B A S I C I N F O R M A T I O N
---
CLICK ON THE STATEMENTS BELOW
TO READ THE SCRIPTURES THAT SUPPORT THEM.
---
All, because of sin, are in need of salvation.
---
Good works cannot save a person.
---
The Lord Jesus is the only way provided by God for salvation.
---
Belief in the Person and Work of the Lord Jesus Christ is all that is required.
---
The provision of salvation is made available to all.
---
God desires all to be saved.
---
---
The Scripture text of the New American Standard Bible is used by permission of
The Lockman Foundation, a corporation not for profit, LaHabra, California,
© 1960, 1962, 1963, 1968, 1971, 1972, 1973, 1975, 1977, 1988. All rights reserved.
---